Mind Fit Academy™
Level Up Your Leadership!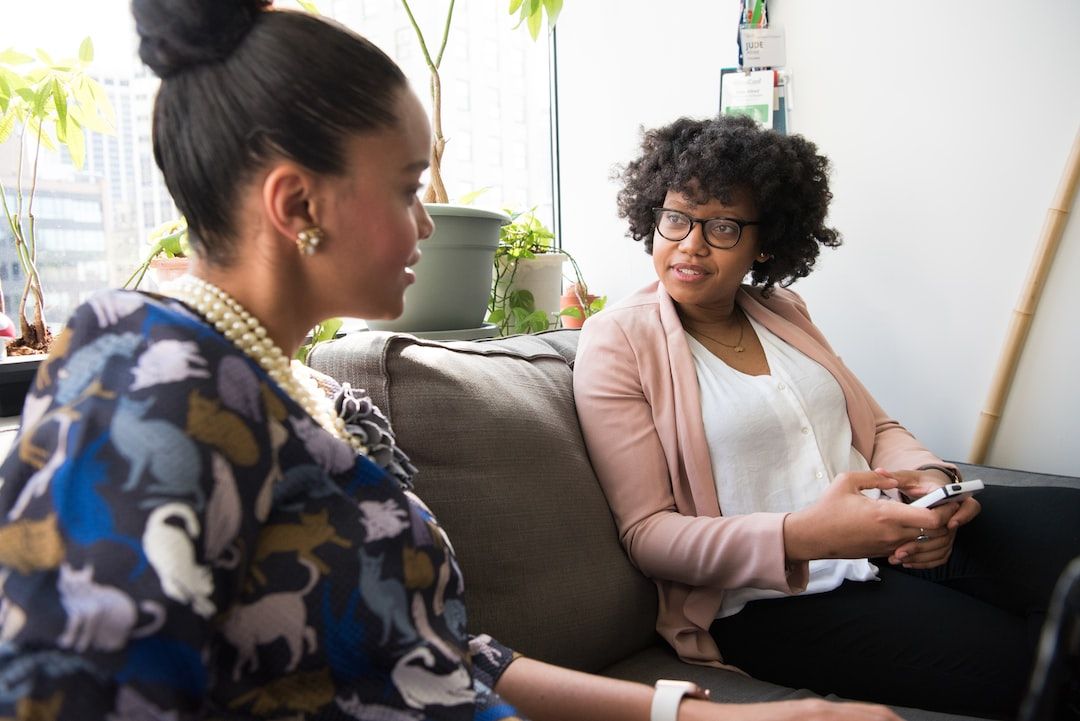 Who Are We
Mind Fit Academy™
Are you a woman looking to better equip yourself with the skills and knowledge needed to reach your full potential? Look no further than Mind Fit Academy™!

We provide a safe space for women in transition to gain knowledge and skills in ministry, leadership development, and business. Our training, support, and mentorship will help you walk into a space of healing, deliverance, and personal transformation. Our courses are founded on four pillars of development: Identity, Position, Purpose, and Significance, and covers the 8 dimensions of wellness including physical, emotional, spiritual, intellectual, and mental health.

Unlock your full potential with Mind Fit Academy™. Our programs and mentorship offers an abundance of resources, guidance, and strategies to help women leaders excel in their ministry and holistic living. Join us today to experience the power of transformation within yourself.
Purpose Development

People Strategy

Forward Thinking

Amazing Support

Quality Learning Solutions

Expert Instruction
Four Pillars of Development
Identity

Position

Purpose

Significance
Testimonial from Gifts & Personality Leadership Training

"I found the session to be comprehensive due to the multiple assessments so you walk away with a clear understanding of how you 'show up' in the world."
S.T.G.
"The most Usable Success Strategy that I gained from this retreat is the different type of people - labels. ex. The Dominate, The Know It All, etc. It was very enlightening. A lot of good information, the views given regarding how to treat staff. Employees are important. Lead Through Love."
latasha b.
"Shelby is VERY PATIENT and humble. I'm grateful that I had an opportunity to not only heal but to experience her GIFT. I learned during our sessions. Shelby is a wonderful source of knowledge, wisdom and compassion. I'm Healed and in a very good place in my life. I feel AMAZING and EVERYTHING looks NEW! Thank you Shelby"
lyrical rose
\Learnworlds\Codeneurons\Pages\ZoneRenderers\CourseCards
Overview
Benefits of Mind Fit Academy™
We have designed the most motivating learning paths for you. Our programs and mentorship offer and abundance of resources, guidance, and strategies to help women leaders excel in their ministry through holistic living. Mind Fit Academy™ is an online platform and community dedicated to empowering women in leadership, ministry, and holistic living. From Ministry & Leadership to 8 Dimensions of Wellness and Women in Transition, we provide the mentoring and coaching you need for God success. Our programs feature:
A platform where women leaders in ministry and business can come together and learn from each other as we grow successfully.
Tailored mentorship, guidance, and accountability to reach your desired goals in all aspects of holistic life.
Discover effective solutions for your unique challenges with a customized mentorship program tailored to your individual needs.
A safe space for women in transition to gain knowledge and skills in ministry, leadership development, and business.
Check out our Lunch and Learn Fridays!
Flexible hours
Our online learning platform gives you the flexibility to complete classes LIVE or at your own pace, on your own schedule.
Training materials
Our training materials have been specifically designed to be engaging and informative. Our courses are easy to follow, and are broken down into digestible chapters, which contain a mix of text, images, and videos, supporting all learning styles.
Course contents
We don't just train you to pass a course, we train you to solve problems.
There is no shortcut to knowledge. To be able to effectively lead people you need to constantly build your skills and expertise. Our courses are a launching point for a future of servant leadership and team building. We can't wait to see what you accomplish!
Testimonials
Some feedback from our clients
"Mind Fit Academy™ provides personalized and supportive programs to help women in transition discover their purpose and develop leadership skills. We provide resources, coaching, and a community to help you navigate life's changes with confidence. Unlock your potential today and join the Mind Fit Journey!"
"Well worth the investment"
"My time in coaching with Apostle Shelby helped me to fully discover my purpose and prepared me to walk through a time of transition. She guided me in identifying how my purpose, identity, and assignment were connected and provided a roadmap for navigating. Shelby is Spirit-led, brings the Word of God along with strategy and practical wisdom to bear on the coaching process. Coaching with Shelby was well worth the investment and set me on a trajectory to fulfillment of my purpose."
"Nonjudgmental"
"The beginning steps were the hardest because it forced my true emotions to the surface to be able to truly process through a breakup, career changes, and life coaching. Shelby was non-judgmental and even prayed with me through the toughest moments. I don't know any other holistic wellness jewel who is as professional and down to earth as her! THANK YOU FOR EVERYTHING SHELBY!"
"Challenges You"
"The book, 'Think Like A Champion' is a fabulous tool that enables one to ponder on the different daily mini devotions using the same scripture over and over again so that the roots of this truth can go deeper and deeper. It beckons one to go into the helms of revelation, meditation, and prayer with the Holy Spirit. It challenges you to explore Romans 12:2 from the eyes of God's Spirit, because if a person simply skips over the Scripture, and the questions because both are repetitive, then they will miss the intimacy of relationship with Holy Spirit."
FAQ
Frequently asked questions
Are your courses regularly updated?
Yes! Our school is committed to creating and continuously improving effective learning resources.
Do I get a certificate for your online courses?
Yes! You will get a certificate for the completion of an online course as soon as you have marked all course units as completed and you have passed the online course exams.
What if I have more questions that are not answered here?
Please, send your questions to
[email protected]
and we will respond as soon as possible.
Created with